About Post Road Consulting LLC
Accelerating Sales and Talent Opportunities for Medium to Large Enterprises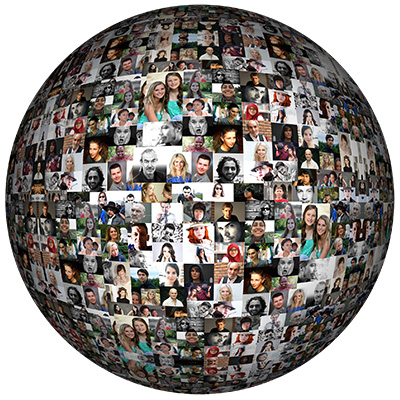 Post Road Consulting LLC (PRC) is uniquely qualified and positioned to help businesses move the digital needle forward to drive sales and talent acquisition.
PRC's primary mission is helping corporate clients leverage the LinkedIn platform, but we do provide other related social and digital services. What sets us apart from others is our philosophy on alignment and personalization:
Alignment: We believe that your employees represent your brand – and are indeed the best brand ambassadors. Ideally, your sales, marketing, HR and employee teams are aligned to best amplify your company's value for your sales prospects, clients and candidates.
Personalization: Human to human connection and referrals are more than influential in this world of greatly diminished trust. Candidates and buyers gravitate towards their networks and often find opportunities on social media. PRC helps your employees effectively and authentically make the most of personal and business networks.
Independence
PRC is a full service independent consulting and training company with deep LinkedIn expertise. The company provides unbiased consultation which translates into digital optimization for clients. In other words, we help your business drive sales and/or talent acquisition, while making the best use of time and money.
Expertise
LinkedIn Personal & Company Branding
Social Selling & LinkedIn for B2B Selling
Employer Branding & Social Recruiting
LinkedIn Profile, Networking, and Job Search for University Students & Staff & Job Seekers
LinkedIn Profile, Page, and Group Creation and Optimization
Founder
Sandra Long founded Post Road Consulting LLC (PRC) in 2013. Who is Sandra? She was an early pioneer as a woman in B2B field sales. She also enjoyed many sales leadership roles during her first career. Notably, Sandra was an early adopter of LinkedIn by becoming an active member in 2005. Now in her second career, she is a consultant, speaker, author, and entrepreneur. She is the best-selling author of LinkedIn for Personal Branding: The Ultimate Guide.
Geography
Located in Stamford and Westport Connecticut, PRC is ideally positioned within the New York to Boston corridor. The team also has associates, consultants, and partnering relationships around the globe.
Links:
Contact Us
Please contact us at 888-854-3724